Typical Rubber to Metal and Rubber to Plastic vulcanized components include Rollers, Vibration & Shock Mounts, Valve Poppets, Seal Assemblies and could include "Value Added" secondary operations including close tolerance finish Grinding, Anodizing, Plating and Powder Coating.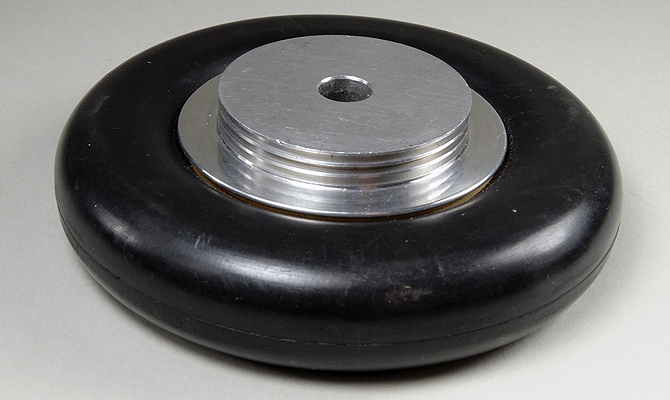 The metal substrate is placed in the mold and the elastomer is subsequently injected into the mold during the molding operation. The methods of bonding can be as simple as overmolding to the substrate or using features in the substrate to create a mechanical lock.
However, the most common method and the one that provides the greatest bond is the utilization of special adhesives during the molding operation. This method is often called Rubber to Metal Vulcanizing. The procedure for Rubber to Metal Vulcanizing usually requires that the substrate be cleaned using chemicals and /or sandblasting. The substrate may be masked if required to prevent the adhesives from intruding onto unwanted areas. One or more coats of special adhesives are applied and after they have dried, the substrate is ready for the molding operation.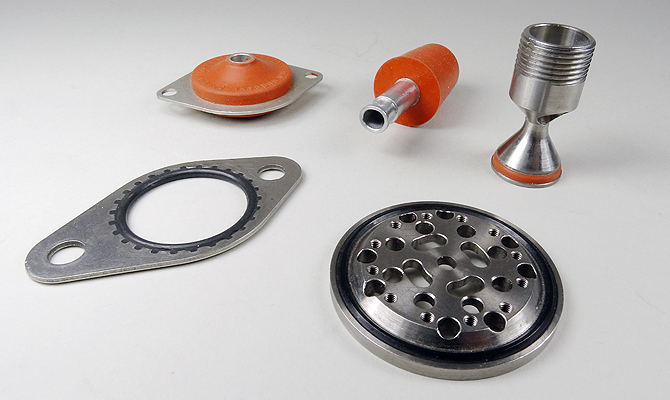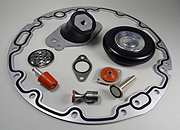 Additional "Value Added" services are available such as Screen Printing, Polymer Coating, Testing, Special Packaging, Bar Coding, Pressure Sensitive Adhesives, Mold Texturing and/or engraving, including Complete Sub-Assemblies and more.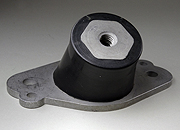 Century Rubber, Inc. • 719 Rooster Drive, Bakersfield, CA 93307